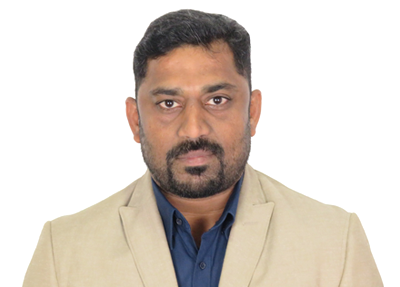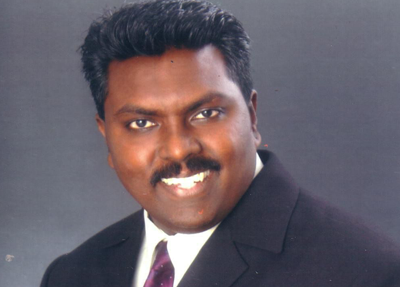 Mr. ELAIYALWAR SEENIVASAN, MANAGING DIRECTOR
Elaiyalwar Seenivasan ("Sri") is the Managing Director of Refulgence Inc, founded on 7th April 2004, in Singapore. He is an energetic person with great charisma; under his leadership Refulgence Inc has been travelling a successful voyage for more than a decade.
He has 20 years of business experience and also handled major networking projects.
Sri has a strong experience in IT Infrastructure services. His desire for IT industry and his ability to socialize made him a successful business leader. Apart from managing the company, Sri actively contributed in architecting TIRU which is the foremost product of Refulgence Inc. TIRU is created exclusively for temples, since he is from a traditional family associated with the SRI VARATHARAJA PERUMAL TEMPLE which was built by his ancestors.
Sri entrenched a philosophy of radiance and customer focus at Refulgence Inc. His business leadership has been acknowledged by several corporate organizations.
He holds Bachelor of engineering in Electrical & Electronics from Coimbatore Institute of Technology.
Mr Selvaduray Manikam, Business Consultant
Experienced Collaborations & Partnership expert, Community Engagement, Donor Relations & Fundraising lead.
A strategic and creative thinker with a demonstrated history of working in the Management Consulting industry. Skilled in Business Development, Change Management,Excellent Negotiation skills, Product Diversification, Business Planning, Sales, Advertising and Customer Relationship Management (CRM). A Strong professional equipped with a Bachelor of Arts (B.A.) focused in Business Management and General from Edinburgh Napier University and MBA from the University of Northampton with Merit and Leadership Award.
A proven track record with a stellar leadership has garnered various leadership roles in business and community aspects which has augmented the knowledge further in many professional context.
A subject matter expert in other Professional areas:ACTA Certified Trainer and Assessor, trained Social Media Marketeer, Certified Employment Agency (Key Appointment Holder) and Associate Financial Planner Certification (CHFC 1)
A community centric leader Appointed Mediator with CMC - Ministry of Law to support the conflict resolutions in order to maintain peace and harmony among the community.
He has been a pillar of strength to Refulgence since 2012 and has been practicing business consultant t with our organisation and have garnered the firm business deals and have helped many clients to understand the concept of business and strategic approach to sustain the business models.