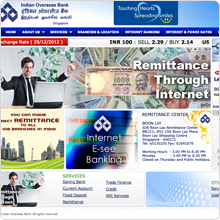 Indian Overseas Bank
Indian Overseas Bank is the main Indian based bank to function in Singapore from 1941. IOB thought that it must be refreshed with the most recent technology to make their website, besides they can flash the currency rates quickly. Refulgence scrutinized the data design and made the website for IOB where all the data about the merchandises and amenities delivered by IOB is shortly reachable to every customer. The website connects the Indian clients in Singapore and furthermore have the capacity to emulate the measures with the advanced banks in Singapore. Besides their website creation, we have also provided Queue management system to enhance their customer service.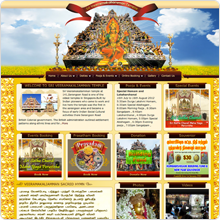 Sri Veeramakaliamman Temple
Sri Veeramakaliamman temple is one of the oldest temples in Singapore dates back to the 19th century. Obviously, the ritual and the enormous number of devotees are related with the temple. The temple holds a considerable measure of celebrations, poojas and capacities occur consistently and countless devotees partake in them. Subsequently, the temple authorities moved toward us to provide an answer to deal with these whole actions. At the meantime Refulgence found out issues by conducting survey and workshop with the temple representatives. The initial one was dealing with the archanai tickets booking and bookkeeping and then the second one was making a simple connect for the devotees. To solve these issues Refulgence came up with the solution by creating an integrated website for the temple with the with payment access facility for the devotees and an ease interface for to acknowledge the recent occasions updates of the temple. We implemented TIRU PRO, where the entire bookkeeping is computerized and reports can be seen within a sec by a single click. An intelligent Kiosk is also implemented for more interaction.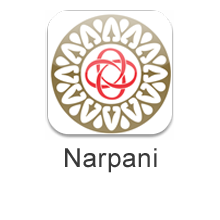 Narpani Paeravai – People's Association - Mobile App
Narpani paeravai - People's Association was established as a constitutional board in 1st July 1960. They entail in numerous events, functions and other public activities for the whole year. They encountered difficulties to circulate this information among their among association members. Subsequently, they approached Refulgence Inc to disentangle their issues by a mobile app. Refulgence developed Narpani App as a foremost communication gizmo for Narpani Paeravai where the members can receive instant messages and notifications. This app runs on both Android and iOS mobile phones. It is our immense pleasure to convey that the app was successfully launched by the deputy prime minister of Singapore at a grand ceremony.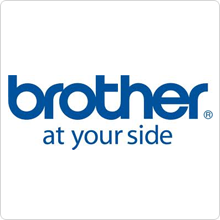 Brother
Brother is one of the prominent brands in Singapore, has an enormous service center focus where a ton of customers come in for different necessities. A line administration was required to be worked to deal with the queues adequately. To actualize this queue management Sai Innovations approached Refulgence Inc for Brother. We sorted a solution to most challenging factor, which is the application must interface with a CRM application that is created by Sai Innovations. Arrangements are made to expose to view the token number in video merged with sound facilities and it was chosen to give the yield on a TV rather than a LED display. We surprised our client Brother by utilizing the TV for showing the token numbers and the commercial video at the same instant. Quick retrieval of the customer's machine repair status is obtained by just scanning their job sheet. We magnificently launched this solution in April 2012 that currently serves an enormous base of clients. This queue management system is created with a simple interface to effectively serve the customer through a touchscreen display. Queues are instinctively circulated to the counter staff. An assortment of reports are produced to get business bits of knowledge like adjusting time, rush hours, a number of clients overhauled, and other KPI related data.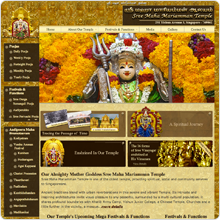 Sree Mahamariamman Temple
Sree Mahamariamman temple is a standout amongst the most delightful temples in Singapore. The temple authorities approached us to create an eye-catching website that provides spiritual experience to the devotees. We found that the temple is peaceful and magnificence with the most astounding level of heavenly nature thus we selected the best layout that comprises the best part that harmonizes the temple environment. Finally, a wholesome digital website was propelled that currently serves devotees with all the occasions' updates and pooja details. We also facilitated them by implementing our TIRU PRO for their hassle-free temple reconciliation.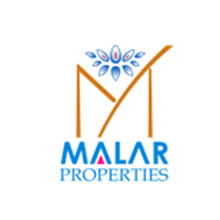 Malar properties
Malar properties are one of the leading construction enterprises. With much of its growth, the company found with complexity in raw material procurement, accounting, and other reporting processes. An idea sparked in them to modernize their business with an effective ERP system. Subsequently, we proposed Business-ERP solution that was particularly customized to their requirement. This supported their raw material purchase order and payment tracking. A complete guide for their requirement planning is proposed. Making them work on a relax mode.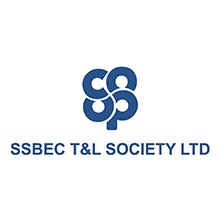 SSBEC
Since 1925 The Singapore Statutory Boards Employees' Co-operative Thrift and Loan Society (SSBEC) is involved in member creation, loan, accounting, expenditure, income and other financial transaction. They sorted difficulties as they maintained their member information in excel sheets. All the other financial activities are jumbled that headed to a confused working environment. Therefore SSBEC was looking for a perfect partner who could systematize their cluttered workflow. As soon as they approached Refulgence Inc, we evaluated their work process in depth. Finally, we raised up with Member Information System which is a perfect fit for their transactional activities. A completely digital platform where all of their society undertakings are computerized providing an even workflow. That made a fast and easy access to the important financial data helping them to digitally balance their bookkeeping.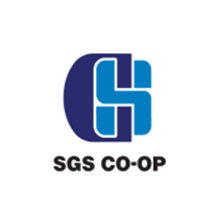 SGS
It is the first co-operative organization to be registered in Singapore. This society is open to staffs in civil service, statutory boards, and other government-related corporations. The maintained member records for loan transactions, debit, credit and other financial activities. These paper documents filled their cabinets with estimated more than 5,000 record folders per year. Refulgence Inc gave them solution by instantly digitizing document through document digitization solution that scans documents, attaches metadata and load them to the Document Digitization System (DDS). This made them to retrieve the member details within a minute. The new system helps them to minimize the time for the document search from hours to seconds.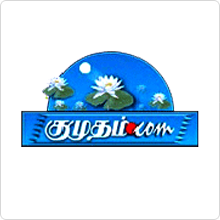 Noble Broadcasting Corporation Ltd - Kumudam
A scope of well-known magazines, radio programs and activities, web TV and other broadcasting services is been offered by Kumudam which is an easily recognizable term for Tamil people. They have a website (www.kumudam.com) which carries out all the buzzing activities like instantly updating the latest news, dotcom special news, web TV content, right now the site is been kept up by Refulgence Inc. A procedure has been produced for appropriate data spill out of the client to us for content update. Consistently the site is updated with new magazines according to plan, news tickers, video, photographs, and other stuff. Besides website maintenance we also outsource server administration to them. We outsource them with our endowed staffs leaving them to peacefully focus on their business since the technology support is maintained by us.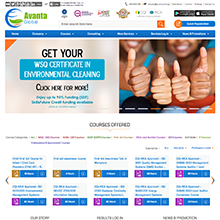 Avanta global
We also made a keen work in creating a distinctive website for Avanta Global one of the leading Training Centre in Singapore. When they wanted us to create a website for them we decided to build a digital experience rather than building a website. The website that was created for them is theme according to their business motive. We designed the layout in a spectacular manner so that their customers can receive information up to date. We made groundwork beyond the client's expectation finally designed their website effectively.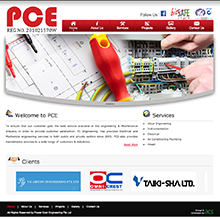 Power Cool Engineering
Power Cool Engineering is the most reputed electrical and mechanical service providers in Singapore. They are the leading company handling abundant composite projects. Usually they stored their projects in excel spreadsheet. They faced the difficulty in viewing the overall information about the projects in a single screen. Refulgence presented them with RAS application which displays even minuscule details of the projects on single display by just one click. We also decided to make their work much simpler by embedding the employee payroll management option in RAS. This resulted in effectively increasing the competency level of project managers and they could meet targets faster.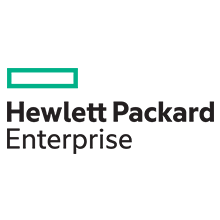 Hewlett Packard Enterprise
We were tasked with delivering video format for the induction session and product marketing by Hewlett Packard Enterprise (HPE). HPE is a business-focused organization that split from Hewlett-Packard Company. The requested video format should clearly exhibit the activities of the organization so that the new joiners can get a clear cut knowledge about the business activities. After the requirement analysis we concentrated on making the video that convey all the specifics of the organization. Finally we created a full-fledged video that comprises all of the demands. In addition to video we also designed flyers themes with digital aspects.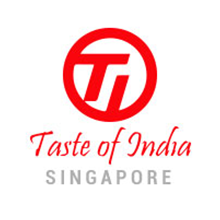 Taste of India
Taste of India is one of best restaurants in Singapore with the vision to serve the best quality of food with perfect taste. Since they are not comfortable with their basic POS system they came to Refulgence Inc for betterment. Besides restaurant management Taste of India wanted the software support to offer a better dining experience to enhance their customers and also to uplift their restaurant business to the higher level. After a complete analysis, we found that RPOS would be the best solution form them. In addition to ROPS, we created their restaurant app which more flexible and user-friendly. We integrated all of their processes in a unified manner in a single platform.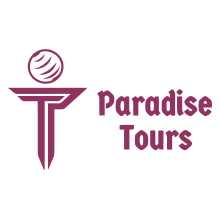 Paradise Tours
Paradise Tours are one of the most popular Travel agencies in Singapore. Since they maintained all of their business works manually they approached us to systemize their traveling business process. The process of building the solution exhibited few difficulties that required a joint effort between us. We decided to provide them a completely automatic system to their travel business. Thus it resulted in granting Travel-Top, it is a one-stop solution providing an easy customer payment. We designed with the end-user mind that comprises everything from expense accounting to travel management platform. Thru our Travel-Top Paradise Tours Pte Ltd completely became computerized.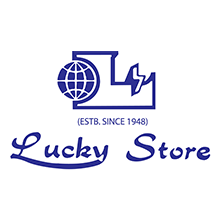 Lucky Store
Our first organization to implement our Business-ERP solution is Lucky Store. It is the top retail store in the business environment. Initially, they struggled to make their accounting statements and their purchase process. To digitalize their retail business they searched for many potential vendors and at last, they found Refulgence Inc. After a thorough analysis of their business, we implemented our customized B-ERP in their business environment. In made good results by maintaining the inventory, sales order and even payment tracking. It also minimized their work progress by performing employee payroll process.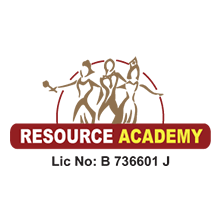 Resource Academy
Resource Academy is a well-known maid agency recruitment, authorized by Singapore Government since 2005. At the initial stage, they manually performed every activity of their business that completely turned into messy. They looked for a software solution that offers a well-organized service contract to their clients. Refulgence Inc provided them Maid Agency application that stores maid information of their organization. In this application, maid details are recorded and a pre-content of the terms and conditions of your desire so that it may be printed automatically by just editing the specific columns. Service contract and employer contract are maintained in a regularized approach. This application supported them to provide maids to their clients that match their requirements.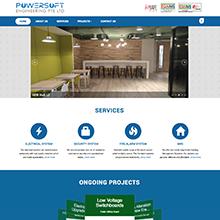 Powersoft Engineering
Powersoft Engineering is one of the top organizations in Singapore holding the general building engineering design and consultancy services as their principle. They requested us to provide a fabulous solution to facilitate their engineering business. We provided them with our RAS product that simplified their project managing work to 90%. Since RAS stuffed with every cornerstone that is required for the project handling, it made them automatize their project quotation besides analyzing their expenditure analysis. This resulted in to attain the milestone in scheduled time and steadily improved their efficiency in project work.